Dramatic readings featuring Abraham Lincoln's little-known private thoughts to be performed along with 16th President's greatest words
Art and history, as vividly recalled in both the public oratory and private thoughts of Abraham Lincoln, will come alive at Chesterwood on Wednesday, Aug. 9 at 5 p.m., with the return of "Lincoln Speaks", a program of dramatic readings held in Daniel Chester French's Stockbridge studio alongside the sculptor's six-foot-high plaster model of the seated figure of "Abraham Lincoln" for the Lincoln Memorial, arguably the most famous and compelling Lincoln image in the world. The "Lincoln Speaks" program debuted to a sold-out house at Chesterwood last summer.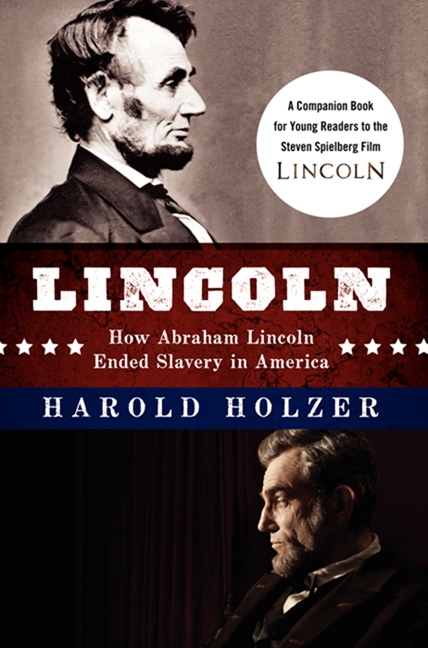 Distinguished Lincoln scholar Harold Holzer, who wrote the program's script, will also serve as moderator. The program features readings by noted actors, including two-time Tony Award nominee Jayne Atkinson ("House of Cards", "Criminal Minds", and "24"), Michel Gill ("House of Cards", "Ray Donovan", "The Get Down", and "Mr. Robot"), and Chris Tucci (WAM's Fresh Takes "The Droll", Berkshire Playrights Lab's Radius Festival, "Company Retreat", and "Through the Flowers"), who will recite the 16th President's least known and best-known private and public words about love, life, and the country he worked so hard to unite. The performance will also include several surprise guests.
Tickets for the performance of "Lincoln Speaks" are $40 for Chesterwood members and $50 for non-members, and include admission to Chesterwood's buildings and grounds before 5 p.m. The program will be followed by a wine and cheese reception on the studio piazza. Seating is limited. For reservations, contact Lisa Reynolds at lreynolds@savingplaces.org or 413-298-2034.
"Lincoln's best-known speeches will be given an airing in a beautiful setting, where a brilliant American artist created an iconic image of Lincoln fully worthy of his greatest words," said Holzer, who won the 2015 Lincoln Prize and the 2008 National Humanities Medal for his books on Lincoln, and who is currently at work on a biography of Daniel Chester French.
"This is a rare chance to hear not just Lincoln for the ages, but also Lincoln of, by, and for his own age speaking about issues that might just as easily engage us today: personal subjects that competed for his attention even as he pondered, debated, and argued the great issues of his time," he said.
Performers will re-create portions of Lincoln's ever-timely speeches: the "new birth of freedom" Gettysburg Address, the "malice toward none" second inaugural, and the "right makes might" Cooper Union Address, and the still-timely warning from his 1858 announcement for the U. S. Senate: "A house divided against itself cannot stand."
Lincoln will be also be "heard" in words from a rare surviving letter to his wife, Mary, who had left Washington during her husband's brief Congressional term after failing to adjust to life in a crowded Washington boarding house. "In this troublesome world," a lonely Lincoln wrote her, "we are never quite satisfied. When you were here, I thought you hindered me some in attending to business. But now, having nothing but business—no variety—it has grown exceedingly tasteless to me. I hate to stay in this old room by myself…. All the house—or, rather, all with whom you were on decided good terms—send their love you. The others say nothing."